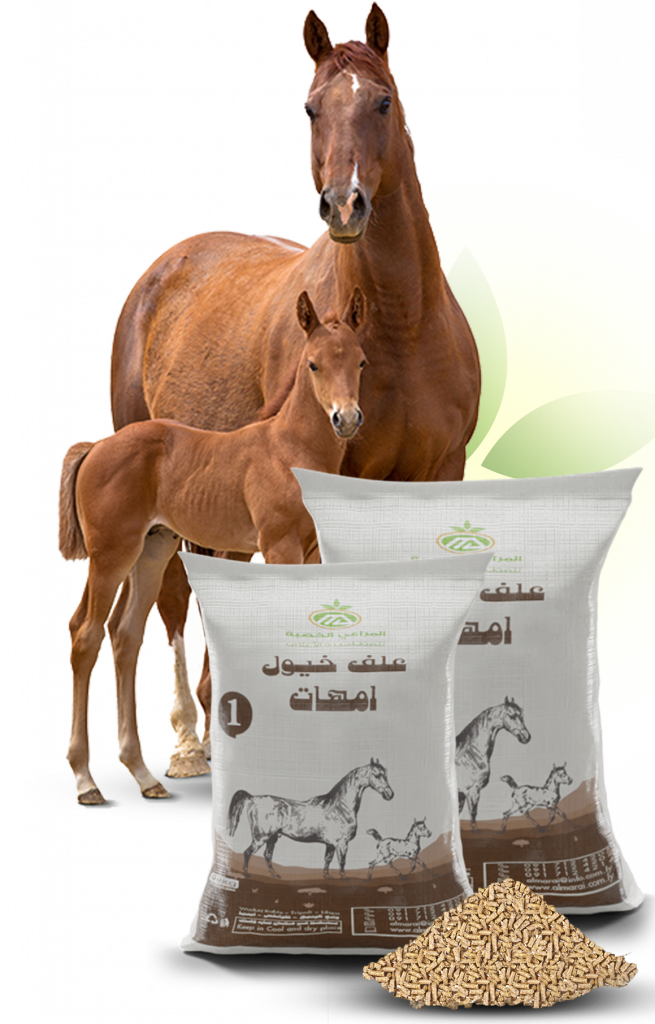 A feed rich in proteins, energy, vitamins, minerals and amino acids which maintain nutritional balance, health  and strength  of mother horses during  times of pregnancy, supports the body and provides all essential nutritional  needs during suckling  period  and for indirect nourishment of vitamins to the ponies through milk.
Each 1 KG of feed contains the following

It is specifically made for high potential horses such as stamina horses and jumping horses during seasons and successive racing competitions. Upon the use of this product, the horse's potential bioenergy and physical bodily strength will be exhibited evidently as well as it adds shiny touch to the body and hair of the horse and maintains firm and health hooves.
This feed contains a unique mixture of rare ingredients allowing for easy digestion and absorption, it also contains high percentages of required vitamins, minerals and the basic essential amino acids for building strong, flexible and fat-free muscles
Each 1 KG of feed contains the following